About
Kate Lister
Twitter @workathomekate
LinkedIn
Facebook
Flickr - just for fun

I've been working from home for over 20 years. Fortunately, I learned at an early age that pantyhose, water cooler chit-chat, and interminable meetings weren't for me.
Over the years, I've run three businesses from the comfort of my home. I started my career in banking and spent six years as a commercial lender with two of the nation's largest banks. The daily commute on the Sure-Kill Expressway (Philadelphian's nickname for I-76, the Schuylkill Expressway), convinced me to start my own home-based consulting business. I think the final straw, make that straws, was the mattress that flew off the truck I was following and blanketed my windshield. On the other hand, it really may have been the pantyhose. It's hard to say which was more traumatic.
Problem was, even running my own business I was still wearing pantyhose most of the time. Then I met an entrepreneur, whose business, like many of my clients, was on the bleeding edge of technology. After desperately trying to help him raise money for his venture, I reluctantly recommended he quit while he was behind. It was Tom who introduced me to flying with a ride in his 1920's open cockpit biplane. And it was love at first flight. One thing led to another and the two of us decided to ditch the rat race, trade our business suits for flightsuits, and try make a living flying biplane rides. One little problem with the concept—Philadelphia's weather. We either had to move somewhere we could fly year-round or go to pantyhose. Be afraid, be very afraid.
So, with the aid of modern technology, we did an analysis of national weather statistics. Our search specified sunny skies a minimum of 300 days a year, annual precipitation of less than 15″, and average temperatures of at least 60 degrees. San Diego was the perfect fit. California here we come. About a month later we packed our bags (very small ones) and headed west in a 1929 biplane in the middle of winter? In fact, it was the worst winter Philadelphia had seen in decades. Open cockpit, 16 degrees. Can you spell 'windchill'? We left tracks in the snow on takeoff, and somehow endured six days of flight in sub-freezing temperatures before finally landed in the warm Sunny Diego.
Over the next 16 years we expanded the fleet to 7 airplanes, and turned Barnstorming Adventures into the largest vintage airplane ride business in the country. But even a fun business like Barnstorming can get old after a while so in 2006 we sold the business to a nice couple who continue to share the dream. What does all this have to do with undressing for success? It may be hard to imagine, but for the most part, we ran the flying business from home in our underwear. We had 25 pilots who did the flying (not in their underwear), and a virtual answering service fielded the phone calls. Our time was spent rounding up folks to fill the planes. Fortunately, making spectacles of ourselves was something that came naturally, and that knack served us well in attracting media attention. Our quirky web site was our primary method of chumming for customers, and that's where most of our marketing effort went. And boy did it pay off. All accomplished while working at home.
Along the way we wrote three books: Undress For Success—The Naked Truth About Making Money At Home (Wiley 2009, Finding Money: A Small Business Guide To Financing (originally published by Wiley; now being updated for eBook distribution) and The Directory of Venture Capital (John Wiley & Sons).
In case you can't tell from our blog we're passionate about the potential for telecommuting and telework to improve work-life balance, reduce pollution and our dependence on foreign oil, increase productivity, save money, offer fuller employment, and improve our disaster preparedness.
Tom Harnish
Twitter: @tailspin45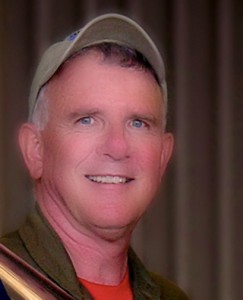 After college and a stint as a Navy flyer, I "went to school" at Booz, Allen & Hamilton as a Consulting Scientist, and then became a Senior Scientist at OCLC, an amazing international computer services company. While I loved both jobs, I knew deep down I really wasn't cut out for the world of suits.
For the past 25 years, the entrepreneurial call of the wild defined my path. Some ventures worked. Some were, um, learning experiences. But after spending the last two decades working from home, I can't imagine ever going back to a 'real job.' Well, actually I did recently consider applying for what would be my dream job—running cameras on a spacecraft—but my game plan was to convince them to let me telecommute. What's another few miles compared to 142 million to Mars?
Now don't get me wrong, we may work in a comfortable setting (it's Southern California and we really do have an office with a hot tub in it—and an ocean view), but we work our butts off to earn a home-based living. The nice thing, they say, about running your own business is you only have to work half a day—the issue is which 12 hours. But we don't mind because both Kate and I love what we do, and we love working 6 feet from each other.
We even wrote the manuscript for Undress For Success without shedding any blood. But here's why we don't mind the long hours—we choose when, where, and how hard we work. No one watches us (except the cats). No one second guesses what we're doing. There are few meetings, and when there are, it's usually on the back patio or in the hot tub. And best of all, Kate doesn't have to wear pantyhose (me neither).
In the end, all that matters is what we accomplish. It's that simple.
For more about modest l'il ol' us visit our Articles/Speeches/Etc page, EncoreAdventures.com, Home-Based Business Expert at EvanCarmichael, Tailspin's Tales, Wow! Really? and our Flickr photography sites here and here.
Disclaimer of Sorts:
Anything contained in, not contained in, assumed to be implied by, warranted by, excluded from being warranted by, or vaguely alluded to on this website, or any other document resembling or not resembling this website in any way, shall not be attributed to, blamed upon, or otherwise associated with the named authors, any alleged author, the owners, their heirs or any of the owner's friends, enemies, acquaintances, or Undress4Success.com itself, or other associated company in any city, county, state, province, or country, nor shall any of the aforementioned parties be held responsible, irresponsible, accountable, discountable, or in any way involved with the aforementioned website or the presence or absence thereof
We're not responsible for crabby bosses, ties or pantyhose, fuzzy advice, blatant localism, slow traffic, bad hair days, poor mileage, red lights, earthquakes greater than 3.0 magnitude, full parking lots, or telephone busy signals.
If we've done something to offend you please leave a comment. If we really pissed you off please leave a message for Guido. There's no one here by that name, but at least we'll know to act seriously and put on our game face when we contact to you.