PR Materials (Pix, Vids, PDFs)
Click Link for Preview - Right Click (Opt Cick on Mac) to download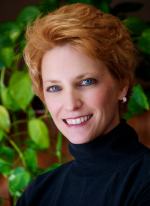 Kate Lister Head Shot - 928 x 1280 72DPI
Tom Harnish Head Shot - 647Kb

You tube videos with really awful audio

Bunny Slippers B-roll - 7 second AVI - Kate Lister dressed for success from the waist up in business suit jacket and pearls, undressed from success from the waist down in jammies and bunny slippers. Very business like, Kate types on keyboard, picks up coffee cup and sits back as camera pans down to bunny skippers and pajama bottoms.
Business Card - JPEG 72 dpi 623 x 1049 Undress For Success Cover plus phone and web address
eWork Logo - JPEG 72dpi 2242 x 967 eWork with gas nozzle cutout, "Work At Home - Pass Gas" on next line
Undress For Success - Press Release - PDF 304Kb News release and attached thought starters with info on environment and economic impact plus telework pros and cons
Undress For Success 2D Cover - 2D JPEG 72dpi 424 x 640
Undress For Success 3D Cover - 3D JPEG 72 DPI 404 x 417 web image, white background
Undress For Success Cover Large PDF - PDF 6Mb
Undress For Success Rear Cover Large PDF - PDF 3.1Mb
Review copies of Undress For Success: The Naked Truth About Making Money At Home are available as a downloadable PDF file to qualified reviewers. Contact us at media (at) undress4success.com for the download link and password.
See story ideas on telecommuting, freelancing, work at home jobs, and home-based business here.
See news we've released here.
See what other people have been saying about us here.