Setting up a home office is an essential part of working at home, whether you telecommute for an employer, freelance, or run your own home-based business. While you might be successful working off the dining room table, you really will need a place that will act as a home office that you can devote to what you're doing and some equipment.
Home Office Lifestyle Essentials
There are some things you'll need that are essential to working at home and a home office lifestyle:
Computer
Our recommendation is that you go with a MacBook or MacBookPro
. Yes, there are good PC laptops
out there too. No, they aren't less expensive if they're comparably equipped. The advantage of our approach is you get the "it just works" functionality of a Mac, plus the ability to run all Windows-only software if perchance you land a gig that requires that you use a PC. Perhaps the ideal combination for any home office.
Yep, you can run all your Windows software on your Mac by using the free utility that comes with every Mac called Boot Camp. It will allow you to install Microsoft Windows on your Mac, and then you can choose either Mac or PC when you turn your home office computer on. You can even use both OS X and Windows at the same time with VMware Fusion
or Parallels Desktop
. The only down side to these "have it your way" approach is you'll have to buy a copy of  Windows 7 to install on your Mac. A small price to pay, we think, because Windows really does run better on a Mac. (By the way, don't confuse Fusion or Parallels with that horrible VirtualPC software Microsoft used to sell.)
Used Apples and Support for Your Home Office
Check the Apple refurbished computers where you can save up to 35% with the same as new warranty. What they have changes daily, so check back if you don't see what you want for your home office. Also, definitely spend the money to buy the Applecare package that extends your warranty out to 3 years. In addition to free repair and express shipping for day or two turn around if something breaks, you get outstanding telephone tech support, which can help keep your home office up and running. (By the way don't confuse Apple care with the horrible extended warranty that some electronics stores ram down your throat sell).
Home Office Printer/Fax/Copier
There are oodles of printers, copiers, and fax machines out there, including all-in-one devices that are perfect for a home office. The only real disadvantage of 3in1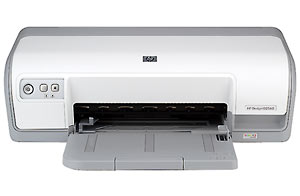 gizmos is that if one part of it breaks all three are kaput.
Still, they're surprisingly inexpensive, but there are two other criteria you should consider when buying one for your home office: printer speed and ink costs. If you print large quantities of receipts (congratulations!) you'll go nuts waiting for a cheap 4-page-per-minute printer. Likewise, if you splurge on an expensive printer that does fabulous photos you may regret it when it comes time to buy black ink cartridges. Especially if all you do is print B&W receipts. Sure most printers have a separate black cartridge, but the mechanism to support the fancy colors is expensive. That said, some amazingly low cost color printers
are available.
Beware of special sales that claim to be for new products at about half price or less. Often they have the UPC coupon cut off which may limit your rebate and warranty options. And especially be careful if they try to upsell you, claiming what you want is discontinued or out of stock. Often the super low price is only a come-on used by sleazy dealers.
Home Office Web Cam
If you work at home the day will come when you want to talk face to face to a client or supplier from your home office. Communication, after all, is one of the main bugaboos for people who work at home. E-mail is handy, but easily misunderstood. Telephone is immediate, but also inconvenient if you want to show someone something, or when eyeball to eyeball communication and body-language are helpful conveying the whole message.
If you bought a MacBook or iMac you already have a webcam built right in. And the free iChat software that came with your computer is amazing. It'll handle a teleconference from your home office with up to ten people, and it's the only software below $10,000 that Dr. John D. Halamka, MD, MS, and Chief Information Officer and Dean for Technology at Harvard Medical School will use, if that tells you anything. He provided a lot of useful information for Undress For Success, and he calls 'em how he sees 'em, so we're not just pimping Apple.
Mobile Phone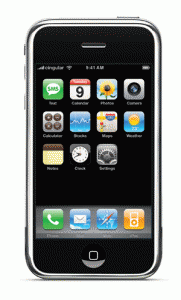 Now what do you think we're going to recommend? iPhone, duh. No we're not in love with Apple, we're in love with how their products work. We could go on and on about what makes an iPhone a business solution, not just a phone, but when you sync it with your MacBook or iMac and it just works you'll understand. Yes, you can put music and pictures and movies and applications and games on it. Yes the touch screen, as I mentioned already, just works. And it will serve as your PDA too. Calendar, address book, phone numbers, email addresses, notes, to-dos all sync with your MacBook and iMac using MobileMe and are invaluable for managing your home office tasks and contacts.
Tech Support

If you're freelancing, running your own home-based business or the company you telework for doesn't offer technology support, keep in mind that even a mild case of technophobia can put you and your home office out of business. If you're not a techie, give some thought to how you're going to make peace with your machine. Maybe a computer course would bolster your confidence. Or maybe you can subscribe to a virtual tech service. Whatever you do, don't ignore the problem. When your computer flips its lid as you're rushing to meet a 4 p.m. FEDEX deadline, aspirin ain't gonna help.
If you have Applecare you're covered—they have the best telephone tech support anywhere, and amazing quick-turnaround repairs. If you don't have Applecare consider calling someone at Support Space. We interviewed owners, managers, and techs at several companies and the SupportSpace people are top notch.
For more home office technology suggestions, yes and more Apple love, go to our Freebies/Favs page.
Related Home Office Topics