The U.S. leads the way in telecommuting. But traffic, pollution, and even sex are adding to its popularity in other countries as well. Here are some links to information about telecommuting programs around the world.
Saudi Arabia Studies Telecommuting To Create Job Opportunities For Women
Here's a benefit to telework we hadn't heard before. Saudi Arabia's Labor Ministry wants more women to work from home because it precludes the evils of "gender mixing." They say the move is likely to be welcomed by many women as it would provide them greater privacy.
Our Neighbors To The North Do It With Humor
"Piss Your Kids Off, Work At Home." This and other sage advice is available from The Canadian Telework Association. They have a great web site devoted to telecommuting and the work-at-home business model, including a nice collection of telework-related humor, er, humour. In fact, their summary and statistical pages do a better job of capturing the U.S. telework scene than most U.S. sites.
Brits Suggest Greed Lies Behind PM's Inaction On Telework
Petition from U.K. Telework Association in December 2007: "All the research and case studies (including government initiatives) over the last two decades indicate that flexible working provides significant business benefits to organisations as well as a better quality of life for individuals. It could also prove to be a more effective and popular way of reducing congestion and pollution than road pricing, if the government really wants to change behaviours rather than just raise more tax revenue. Yet flexible working continues to be pigeon-holed as being about 'careers' and friendly HR policies, rather than being recognised as providing tangible bottom line benefits for businesses and for UK. There is no 'one size fits all' that could be implemented by government targets or legislation, but there is plenty that government could do to educate and inform, to support and encourage, and to publicise and promote flexible working so that individuals, organisations and UK can reap the benefits; benefits that have been amply demonstrated in research and case studies over many years now. The evidence is there, all we need to do is act on it!."
Downing Street's response so far: I say, guv . . . pass the crumpets, will you?
Teleworking Kiwis
New Zealand: "Telework helps us all meet our objectives. Employers can increase productivity and profit, and save money. National governments can achieve economic and community development, and improve national productivity. Individuals can do more and better work, and spend more time enjoying life. Together we can decrease congestion, and reduce environmental pollution, without spending millions on new infrastructure." And they can spend more time sailing, raising deer, and sheering sheep.
Aussies Telework
"The world is continuing to change at an ever-increasing rate. To cope . . . we (in Australia) all have to get smarter about how we manage our businesses. Organisations have to find new ways of retaining valued staff, increasing profit and productivity and managing the performance of work."
"Telework needs to be implemented sensitively and telework initiatives must be appropriate to the organisation and its staff. However, there are many possible benefits for employers, individuals, government and the wider community."
Argentina Telework Association (¿Habla Español?)
French Telework Association (Parlez vous Français?)
And Beyond . . .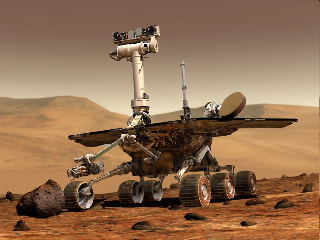 The Ultimate Mobile Workers?