A pioneer in many things, the National Science Foundation (NSF) is also a leader in the federal work-at-home program.
NSF is a $6 billion dollar federal agency. Their research grants account for over 20% of all federally funded college and university-based research. They support over 200,000 scientists, engineers, teachers, and students across the nation.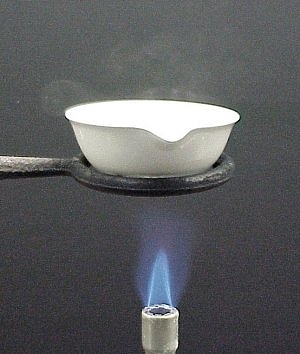 But if you're picturing a bunch of Einstein-types hovered over their bunsen-burners in some 50′s-style government lab, you've got it all wrong. Dilbert, with Dogbert at his feet, is closer to the truth. Almost 70% of NSF's full time staff administer the programs that help the solve the mysteries of the universe from the comforts of their own home offices. And they appear to love it!
A recent poll conducted in cooperation with the Telework Exchange, a work-at-home advocacy group, showed that 32% of NSF's 1,200 employees telecommute at least one day a week, and 68% telecommute occasionally. Among them:
- 77% report less frequent interruptions
- 67% report increased productivity
-63% report better work/life balance
Once again proving that working from home isn't for everyone, about 130 NSF staffers prefer not to work from home.As for the managers of home-based employees:
- 84% view telecommuting as favorable
- Two-thirds work from home themselves
- Two-thirds do not find it difficult to manage their work-at-home staff
- Two-thirds find that telecommuting requires minimal to no change in how work is done
As a result of their telecommuting success, NSF is one of the environmentally-friendliest Federal agencies: Each year the average NSF telecommuter saves $1,201 in commuting costs, reduces their carbon emissions by 1,751 pounds — 12% of their carbon footprint, and they save 62 hours of commuting time.
Collectively NSF telecommuters save $738,615, reduce carbon emissions by 1.1 million pounds, and over 4,700 man-days they would have otherwise spent in traffic.