Heads up if your in SoCal.
"The Bottom Line and the Remote Workforce" CREW-Orange County event this Monday, March 14th. This dynamic panel will give you relevant knowledge about the mobile workforce, and how it impacts companies, employees, the community and what that all means to the corporate real estate profession. Early registration ends Thursday, March 10th. Register at here
Kate's a panelist.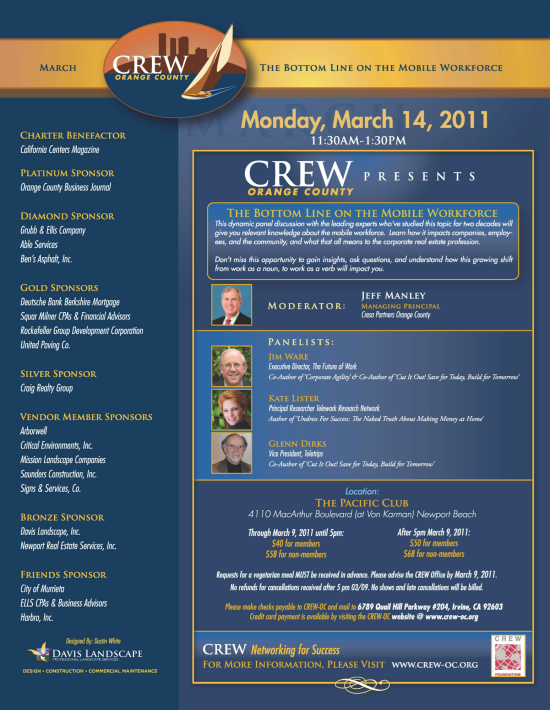 .