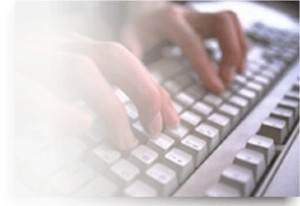 Transcript Divas is looking for experienced work-at-home transcriptionists. They're a general transcription service, and over the years have transcribed everything from heavy metal band musician memoirs to wire taps.
But make no mistake, this is not an "I took typing in high school, maybe I can do it" job. With blue chip companies, hospitals and the legal profession as clients, it's not an opportunity to learn transcription. The company is looking for people with 12 months solid experience that are adept at transcribing one-on-one interviews, group recordings, and poor quality audio.
If you decide to apply, be aware that they're looking not just for experience but also for people with the right attitude. Founder and president Andrew Dodson says, "We rely on our Divas to bring the clients back. If the clients are not impressed then the clients don't come back. Less business. Less Divas needed. Everyone loses. Our team works best when everyone realizes that the Divadom is about working together."
Dodson say freelancing is a major 'attitude asset' on a resumé because it gives him confidence that someone knows what it takes to run a business and keep people happy.
If you're hired, a description of each new job will be sent to you via email with details on the pay rate, the total audio minutes (you're paid by the recorded minute), audio quality, delivery date, and specific instructions pertinent to the project. You choose which jobs you are willing and able to take on. If you're the first to reply, you get the job. If you don't have time that day, don't put your hand up.
Dodson says, "As a guide, most of our Divas take home more than the average hourly rate for similar office-based work. But it's really up to how fast and accurate you are."
The company was started in London in mid-2005, and now has teams scattered across the UK, Canada, and the US.
For more information and an application visit  Transcription Job Application Info.
If you're hired, come back and tell us about yourself and your experience with the company, will you?