When you work at home, among other skills, you need to have the ability to concentrate and keep working regardless of the distractions, maximizing your flexibility as a mobile worker.

But when the carpet cleaner is there and you've moved all the furniture outdoors, and piled everything else on top what can't be moved (including the desks), how do you keep working?
Here's Kate's solution: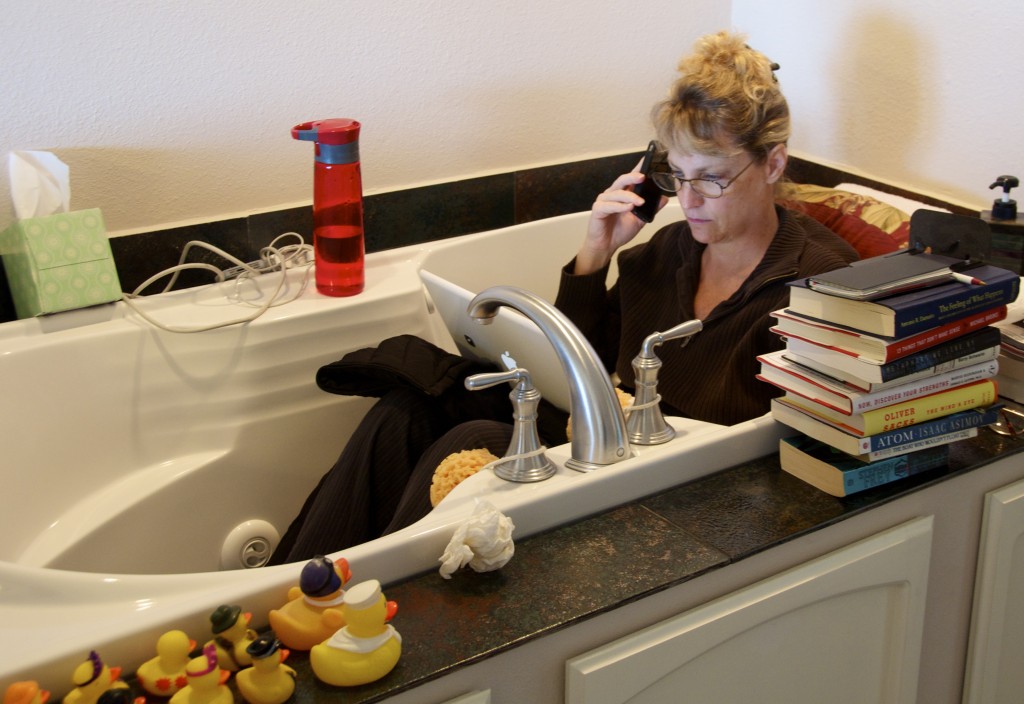 When she sends an email now it says, "Sent from my iTub."
We can only imagine what the carpet cleaner told his friends….