Well Earth Day is over and hopefully it inspired a few more people to pay attention to the condition of this fragile ball we call home.
We want to send a big thanks to the following bloggers who helped publicize our special Earth Day free chapter download of Undress For Success—The Naked Truth About Making Money at Home.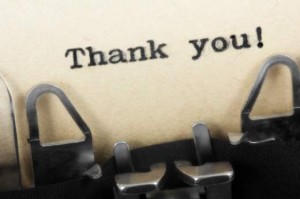 About.com Working Moms Editor Katherine Lewis
Katherine is the Working Moms editor at About.com. She's a Harvard-educated freelance journalist with 14 years experience writing for newspapers, magazines and the Internet, in addition to radio and television appearances. Her expertise is work, personal finance and parenting. Her articles have appeared in the New York Times, the Newark Star-Ledger, the Chicago Tribune and the Houston Chronicle, among others.
A hard working mom with three daughters, aged 2, 4, and 15, her Working Moms blog at About.com offers lots of good advice, commiseration, and inspiration for those who are trying to balance a family and career.
About.com Home Business Editor, Randy Duermyer
Thanks to Randy's coverage of the home business scene, the About.com Home Business blog is one of the busiest on the network. When he's not writing, he's running his own home-based business, HelpDocuments.com, that provides search engine marketing and other Website services to small and mid-sized firms. If you need help bringing traffic to your blog or Website or if you need professional content development, Randy's your man.
Bizzia.com After the Bubbly Lela Davidson
I've only recently discovered Bizzia.com, but I really like what I see. Lela is their Corporate Finance writer. Her own parenting blog, AfterTheBubbly is a hoot. Her philosophy, 'better parenting through sarcasm' makes for a great read. I particularly liked her recent post Surefire Ways to Get Yourself Fired by the PTA.
She's available for hire—as a writer, that is. You can read more about her word-wrangling expertise on her web page. You can enjoy her unique style at: After the Bubbly in Review, Business Pundit, Capitalist Banter, Celebrity Playdate, HubPages, Mad About Martha, MotherTalk, ParentingSquad, Peekaboo, Prevention, Trade in Groups, Wellsphere
ZeroToOneThousand.com, Jeff Rutherford
Jeff started this site when a family member lost his his job. His newly unemployed brother was not very Internet, Facebook, Twitter, or even Gmail savvy.
But when Jeff heard that he'd lost his job, his immediate thought was, "He should throw himself into making money online - whether through selling on eBay, trying to make money on a blog, or selling via affialite programs." He put together this site to help folks sift through the real online income opportunities.
Jeff's day job is public relations. His website for that business is one of the best-designed web sites I've seen. If you're looking for someone to help design a media strategy, score some press hits, or if you need help in how to handle the media, pop on over to JeffRutherford.com. Even if you're not looking for his services, a visit to his site is a good lesson in branding.
Cheapskates of the world unnite! And then get the flock over to Karen's web site for great tips on how to stash away a bit of extra spending money. She leaves no nickel unturned.